The Future of Embedded Finance Study
Posted On May 6, 2022
The best thing about it is that consumers willingly pay more when the offer is worth it. The growing popularity of APIs has made using them much easier and dropped the tech barriers to embedding fintech. Non-fintech companies looking for embedded fintech capabilities can effortlessly get them through API integrations. It cuts the development time necessary to implement such features into existing products. All of these embedded finance solutions will benefit fintech organizations and banks and at the same time encourage healthy competition in financial and other industries.
BaaS enables clients to embed financial services into their own products or build completely new financial services from scratch. For many businesses and their customers, embedded finance means paying for an online purchase with PayPal, Google Wallet, or Apple Pay. Beyond ecommerce though, consumers are increasingly able to make payments within various experiences. Paying for parking through Google Maps or buying groceries through a delivery app are both noteworthy examples. The fact that 55% of non-financial businesses plan to offer embedded financial services in the next two years (and 18% within the next 12 months) proves that the market will keep growing. Only 8% of responders weren't sure about implementing embedded finance, comprising a minimal share of the participants.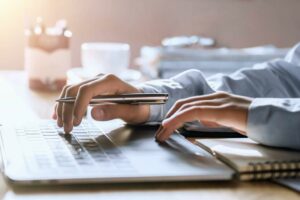 Embedded finance services are especially beneficial for e-commerce businesses since they facilitate the speed of transactions, therefore, helping increase customer loyalty. Previously, clients had to go to the bank for a loan, put in a request, pass an assessment procedure, and wait for the approval. More and more untraditional, non-bank companies are offering a multitude of financial services, including wallets, lending, payments, Buy Now Pay Later and so much more. While financial institutes are moving towards offering banking as a service . Financial technology is making the expected move to a widely horizontal opportunity.
How embedded finance delivers a frictionless B2B payment experience
Platforms are partnering across the new value chain to deliver these benefits to customers and differentiate their core services. In turn, this increases their ability to spur sales in their core business. For example, embedding payments into the native invoicing workflow improves accounting or business management software for the merchant, significantly reducing time spent reconciling payments and invoices. Embedding financial services helps platforms drive superior economics, increasing customer lifetime value.
This new launch followed the launch of Adyen's local acquisition capabilities in Australia, New Zealand, Hong Kong, Malaysia, and Singapore.
The research highlights key trends impacting the global embedded computing systems market and outlines future implications.
But up to now the industry's overriding mantra has remained very much end-to-end.
While the first wave of the financial industry innovations was about going mobile, the second wave is all about embedded finance services.
States that the number of open banking users doubled in 2020, so this trend is definitely worth paying attention to. 2021 State of Consumer Banking and Moneysurvey states that 62% of Americans are likely to use digital-only banks in 2022. Since even older generations are interacting more confidently with technology from year to year, the transition to digital banking is becoming almost inevitable in the future. With the lifting of lockdown restrictions across European countries, the hospitality industry is ready to thrive again. Market players are planning to regain their positions in the market by providing add-on services to the clients.
This is already starting to happen, as some asset managers are using machine learning algorithms to automatically trade on behalf of clients. The COVID-19 pandemic is changing the way the world approaches information protection. Fingerprinting is one of the https://globalcloudteam.com/ hottest technologies right now, but people are looking for new contactless ways to protect their data and recognize their identity. In 2022, systems for recognizing the voice, retina, ears, the pattern of veins on the hands, and even DNA will evolve.
Embedded Finance Is a Win-Win for Companies and Customers
Each of these modules is independent and can be deployed separately, allowing you to integrate only the required capabilities to step your business into the world of financial services. Embedded finance is the integration of traditional finance and banking service tools into a non-financial business. This can include providing bank accounts and facilitating payments to lending and insurance agencies.
Intelligent data management improves the commerce experience and helps you evolve with industry norms. The goal is to glean insights that define and drive actionable improvements to the business. Measuring a company's reputation is easily accomplished by reading reviews from actual customers embedded payment in 2023 or from experts who closely follow the payments industry. Start by simply searching "company name" and "customer reviews" (or "employee reviews") in your favorite browser. Additionally, you search for reviews on sites including Merchant Maverick, Capterra, Trustpilot, and Glassdoor.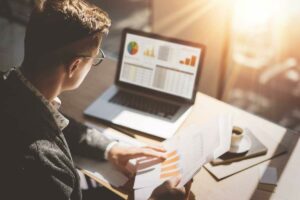 Embedded finance technology and its ability to modernise B2B commerce mean banking APIs can easily facilitate data sharing between services and providers. However, bundling multiple APIs and dealing with legacy banking integrations can be painful. Integrated Finance can take that pain away with access to a suite of pre-built connections to financial service providers via a simple and easy-to-use API.
Embedded payments
Fintech is an industry that is ripe for disruption and super apps are well-positioned to do just that. In December 2021, Netherlands-based payment platform provider Adyen partnered with Canada-based specialty digital imaging retailer Henry's Enterprises Inc. Under this partnership, Adyen will provide payment processing capabilities to Henry's in-store and online commerce channels. The growing number of partnerships is expected to attract the attention of other embedded payment providers in the hospitality industry, resulting in increased competition. Customers are increasingly expecting e-commerce platforms to provide a smooth buying experience. Embedded payment is the solution to this ever-growing client requirements.
Besides enhanced healthcare services, the implementation of embedded finance improves interoperability. Shopify supports many embedded finance solutions like Shopify Pay or Shopify Balance. Yet, in this article, we want to highlight the Shopify Capital lending platform. The word 'embedded' implies that fintech capabilities are added on top of a web or mobile app initially used for another purpose.
What the FinTech? | S.3 Episode 16 | Inspiring financial wellbeing from a young age
The financial promotion rules for BNPL are also set to change to ensure advertisements are clear and do not mislead consumers. As we look to the future, 2023 will no doubt bring additional change and disruption for this industry, including increased consolidation and layoffs as the industry continues to mature and adjust to the changing economy. And platforms reduce their risk by eliminating the need to extend buyer credit. It all started in 2011 when two of the industry's most respected payments experts joined forces. Get in touch with our growth strategists to vet your idea or product and discuss options for approach and solutions. The region has several diverse factors driving the market growth, including a vast economy, a large young population, and an abundant skilled workforce.
Currently, most banks I speak to still seem to be focusing on manufacturing, as they feel providing payments products is their differentiating capability. The run-up to EBAday is a great time to take stock of where we are and where things are heading in banking and payments. Given the current pace of change, innovation and disruption, I think the opportunity this year is greater than ever. Though defined as an opportunity, without the right strategic intent banks also face the risk of struggling in market positioning with an unclear value proposition and market positioning. FundThrough is a revenue-based funding platform that got its start helping small businesses bridge cash flow gaps.
Despite all its benefits and the availability of API-based services, you should remember that embedded banking implementation requires professional expertise. You will need help with business analysis, coding, design, and maintenance at different stages. That's why you should consider Binariks as a reliable partner for embedded fintech adoption. Investing in embedded banking development, you supercharge your core platform to sell its functionality at a higher cost.
Payment industry: an enabling middleman
As a trusted partner, we can also ensure your technological infrastructure is scalable and digitally integrated with your core business. The embedded payments industry is still in its nascent stages of development in most of the big economies such as Egypt and the UAE. In September 2021, Adyen partnered with the United States-based hospitality software and solutions provider Agilysys Inc. Under this partnership will extend Agilysys customers' access to global payments.
Webinar: Conversational banking – delivering disruptive technology in a non-disruptive way
As a result, the region has enormous potential to grow its fintech industry in 2022 and beyond. In January 2022, Australia-based fintech platform Airwallex expanded its presence in Singapore. The company obtained its grant of a Major Payment Institution license from the Monetary Authority of Singapore. A competitive landscape, in terms of major participants and market share analysis. As the sector matures, we can also expect to see consolidation, with the larger, more established companies acquiring smaller startups. This could lead to a more uniform landscape, but it also has the potential to stifle innovation.
Discover how embedded fintech looks in numbers and what applications of this technology dominate below. Before an embedded lending infrastructure appeared, consumers needed to request traditional bank loans when they lacked money for big purchases. Now, businesses can make lending a part of the checkout process with the buy now, pay later solutions like Klarna or Afterpay.
Which are the "top" companies depends on who you ask, but the following are a few examples of these pioneering firms. Choco Up, one of Asia's leading revenue-based financing and growth platforms. Recent survey findings revealed that more than half (52%) of consumers view cryptocurrency as a "valid alternative" for making overseas fund transfers, and 45% are already using it for this purpose. And if this is another dot-com bubble, the cloud surely has a silver lining. Environmental, social and corporate governance, also known as ESG, is a domain that's garnered considerable attention and huge influxes of investment funds in recent years. This year, as the host of COP27 vows to revive global efforts in combating climate change, investments in the ESG space can be expected to further increase.
These solutions ease the burden of marketing, logistics, and sales while accelerating deals and payments, but B2B embedded finance adds even more value to B2B marketplaces, as well as apps, and portals. Embedded finance is the integration of banking, payment, lending, and insurance functionality into non-financial products. The main idea is that users can complete the necessary financial operations without leaving an app. For example, users may be offered a loan while paying for a new TV at the checkout. FinTech Magazine is the Digital Community for the Financial Technology industry. FinTech Magazine covers banks, challenger banks, payment solutions, technology platforms, digital currencies and financial services – connecting the world's largest community of banking and fintech executives.
This is a large amount of potential space for Fintechs and other financial institutions to manoeuvre and create the best product in the long run. Binariks is a web and mobile app development provider specializing in fintech software. We create digital banking, money transaction, and loan management platforms from scratch or can assist you with API integrations. What only entered the market in the 2010s, now has become a leading trend in the fintech industry. Companies can pick services from multiple providers and combine them to meet unique customer and business needs with their products. It becomes more versatile and gives birth to embedded finance sub-trends.